From what I've learnt this sem, Designing is an art. You can't teach anyone Designing, you can only inspire one to learn it. And this sketch is for someone who knew how to do that best!
Adil Mistry, BITS Pilani Alumni (Graduated in 1979), teaches Multimedia at Central TAFE, eCentral Campus, East Perth, Australia. That's all I knew about him when he came to BITS Pilani, Goa Campus to do his sabbatical by taking up the Creative Multimedia elective. Though I was very keen to take the course (As I've always been weak at the Designing part), I wasn't enrolled (As I posted before, stupid Campus rules - Only for 3rd/4th yearites :|). But after attending the first class, the whole I'm-not-enrolled-so-shouldn't-attend syndrome vanished. * Poof *
From learning basics of designing, to watching animation (& scary) movies, to trying cool effects in Adobe Premiere, I had fun in every class :D
Anyway, after a short farewell dinner (a day before), Adil Sir left today. So I decided to give him a small sketch just to thank him for inspiring us all! :)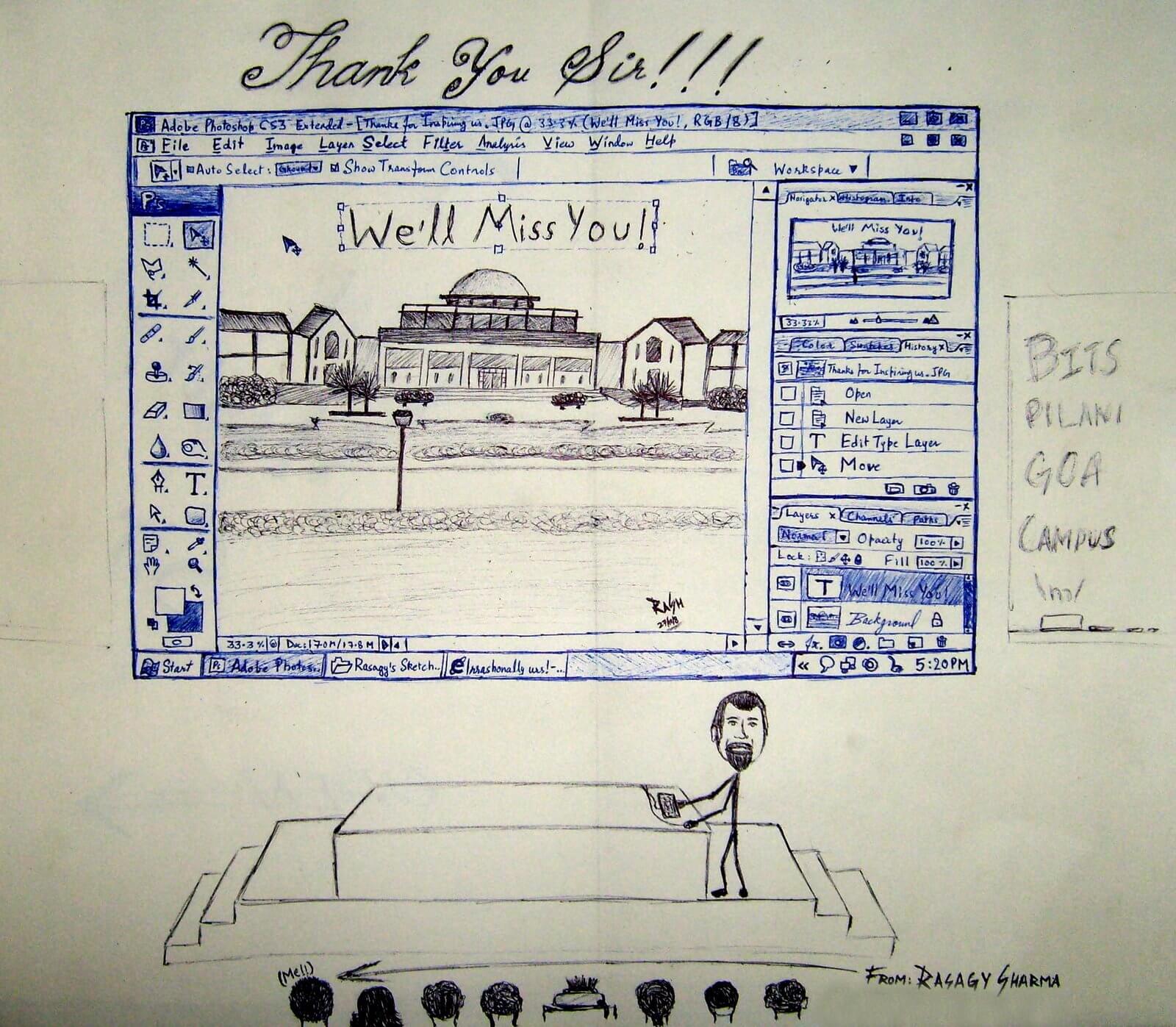 Who knows, I might end up being a Designer! (Would love to! :D) I'll make sure I remember whom to credit my success then!
We'll miss you Sir!
---
This blogpost was archived from my older blog.