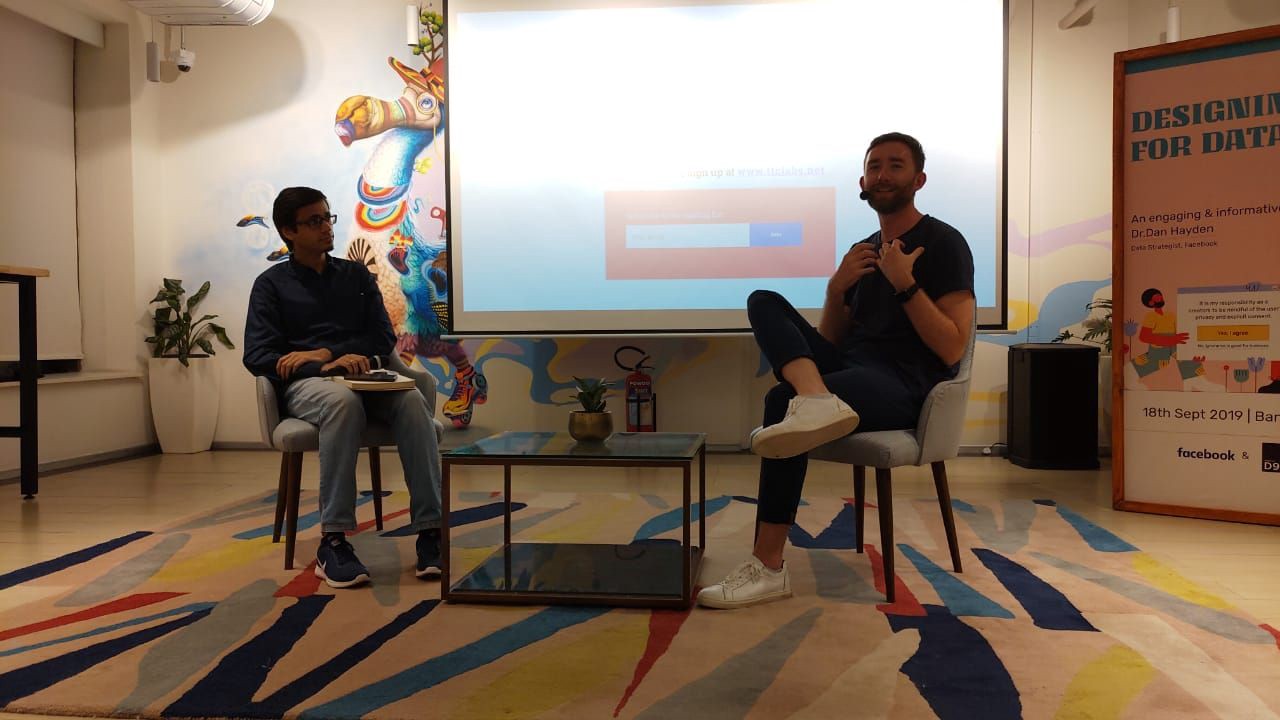 I got invited by D91 Labs to host a fireside chat with Dr. Dan Hayden — Data Strategist at Facebook in Dublin, co-lead of the Design Jam program & TTC Labs. He spoke about Designing for Data through examples and case studies from Lab's work. Post his talks, I engaged him with a few questions around Dan's career path, his work principles, and importance of social sciences in design.
Talk details
Dan focused on the three pillars of TTC Labs: Trust, Transparency & Control. His talk walked through the key principles that the Lab came up with, along with some amazing examples of improving these aspects in the onboarding flow.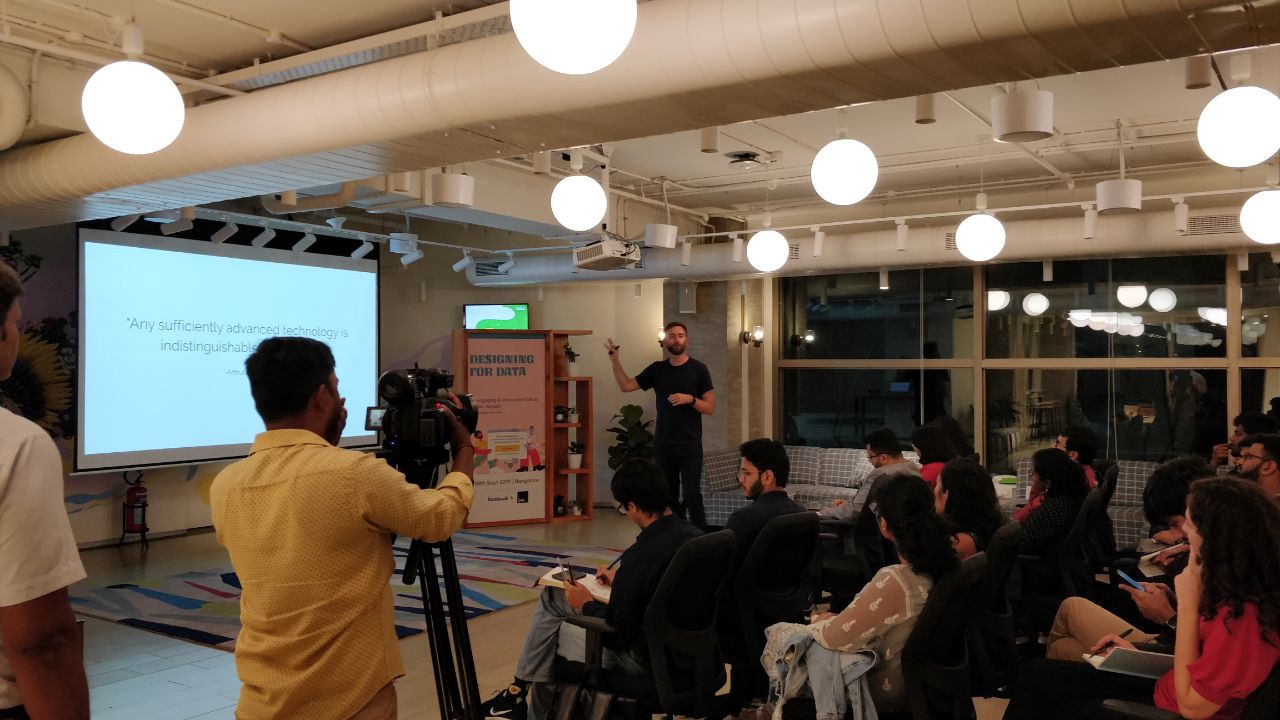 Response
We had a packed hall with a captive audience for the event. You can read a summary of the event on this Medium post by D91 Labs.
Hardik also shared a short thread with his sketchnotes & reflections from the event:
Sketchnotes from last evening's talk on 'Designing for Data' by @danjhayden, hosted by @d91labs. The talk began with describing current data integrated world, its presence being ubiquitous. How we address it, interact with it & comprehend it varies on the interaction mode (1/3) pic.twitter.com/4y8UJAj1YY

— Hardik Chandrahas (@18Hardik) September 19, 2019
Reflections
This was the first time I hosted a fireside chat. I found the format perfect to follow up Dan's engaging talk. Handpicking some interesting questions got the conversation flowing, and also warmed up the audience to feel comfortable asking Dan further questions.
Huge thanks to Dharmesh from D91 Labs for inviting me to do this.