In October, I had attended a Geekup session on Web Accessibility & HTML5 Boilerplate. This was a first in a series of sessions being conducted by HasGeek in Bangalore. Here are the 2 Sketchnotes I made.
Before the main talk, Rahul Gonsalves talked about following web standards to ensure your website is accessible for everyone – including people with specific inabilities. His talk included some general guidelines as well as some specific code tips.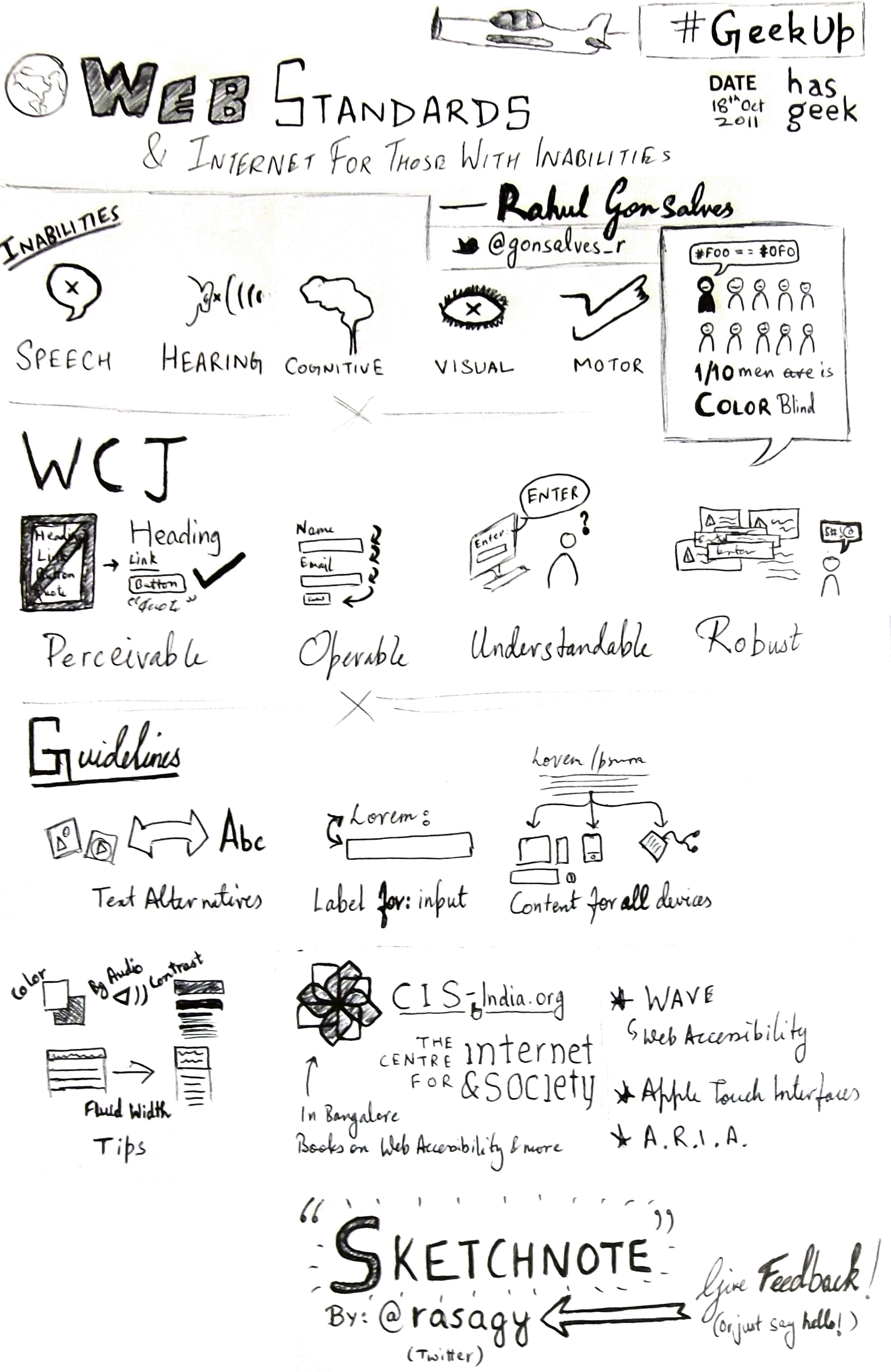 This was followed by Divya (Web Opener at Opera) introducing different features of HTML5 Boilerplate. It comes with fixes to common web development problems and has basic code ready to use. If you like the idea, do give it a shot.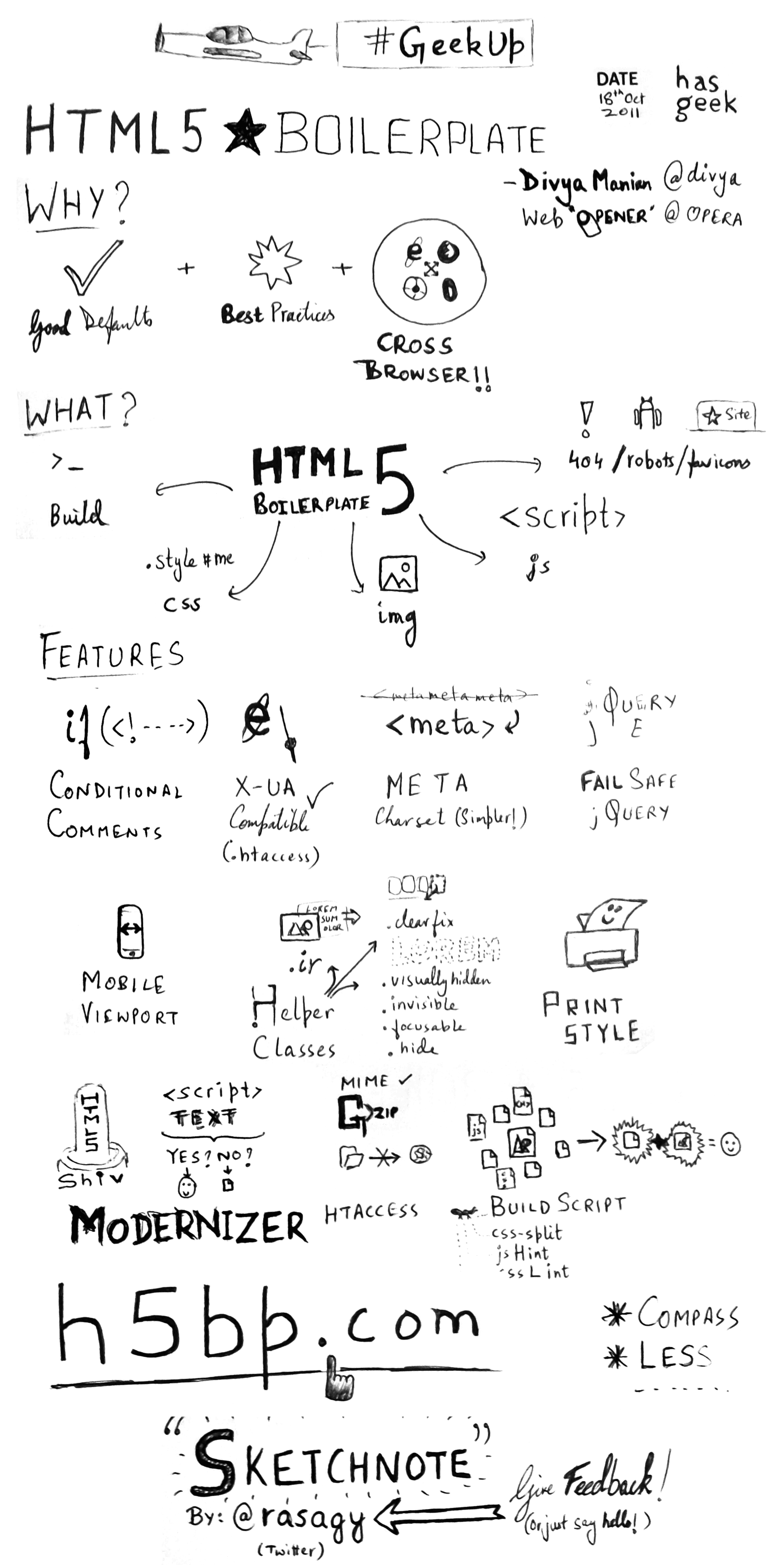 These were my first sketchnotes at a conference. I was lucky to have these sketchnotes featured by SketchnoteArmy. Feel free to give any feedback! :)