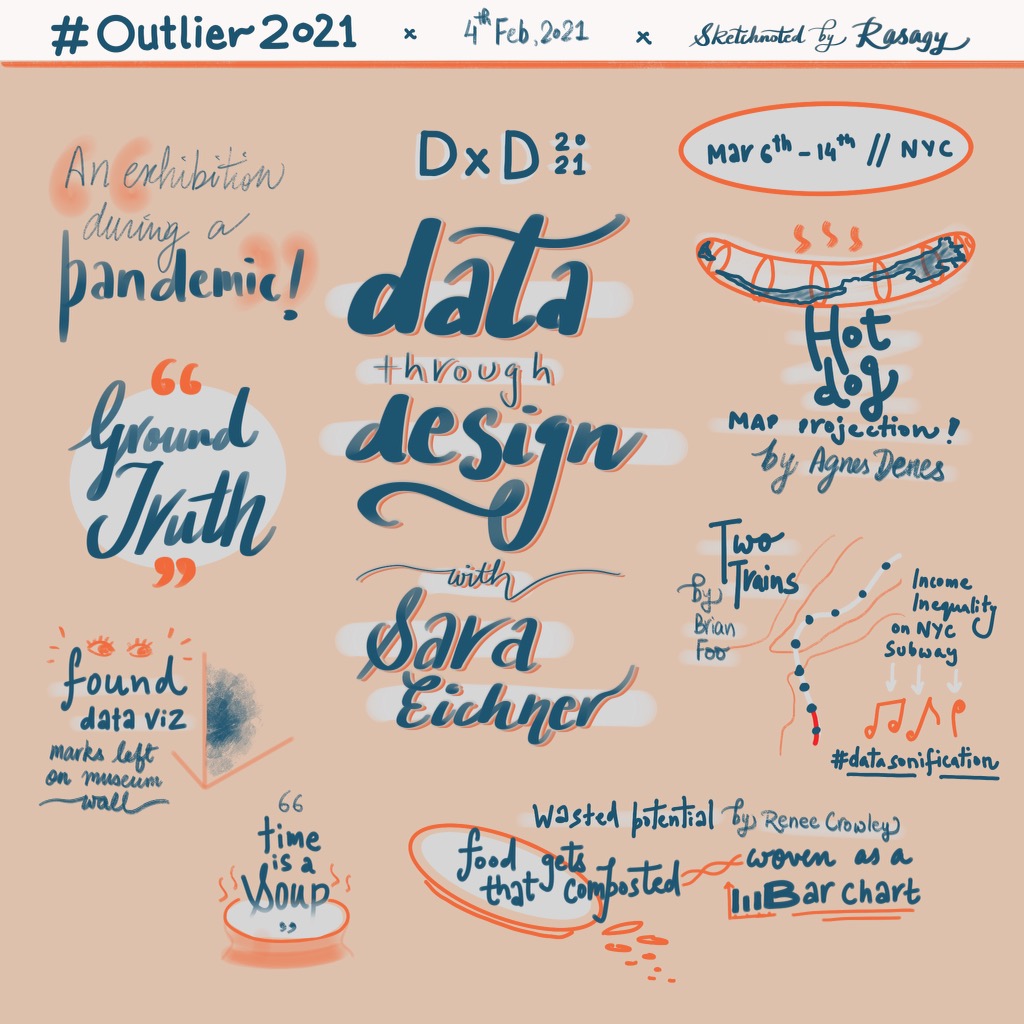 Sara Eichner introduced this year's DataXDesign exhibition at Outlier.
I've always been intrigued by how the traditional art world looks at Data Art — her thoughts on curation, engagement & insightfulness were great!
The highlight was Brian Foo's data sonification project called Two Trains that visualized income inequality on NYC Subway through three boroughs.
You can watch a video of the talk on Youtube: