I got invited to conduct a virtual, interactive workshop on data storytelling, for MIT ID Innovation Program's Virtual GradShow.
In the workshop, I explained why data needs to be narrated as stories, showed some case studies by Gramener & walked through the process of going from data analysis to narrating a story. I also focused on how design thinking's user-centricity & encoding principles based on visual perception enable us to visualize insights that are useful & engaging.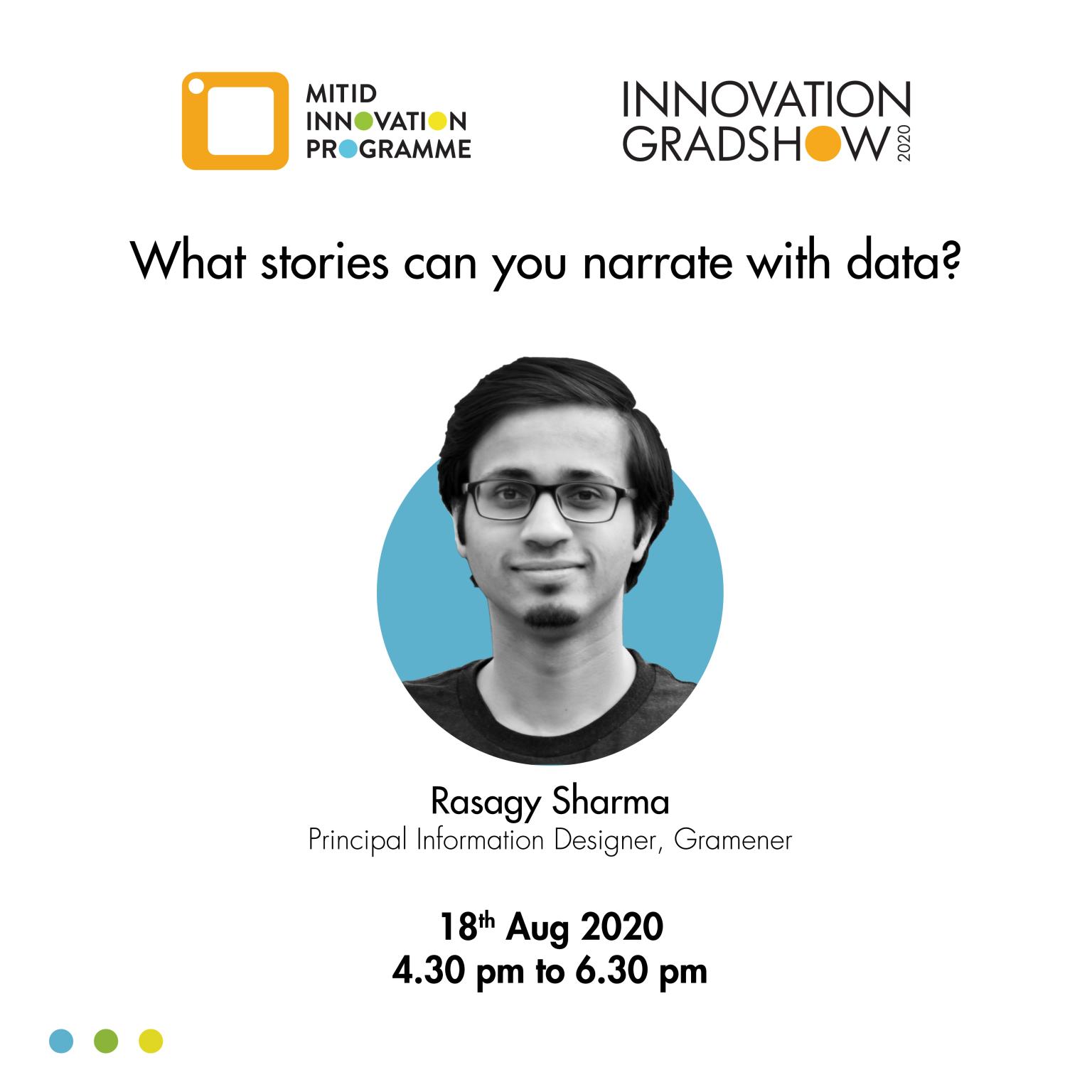 You can watch the recording of the session on Facebook:
It was great to be speaking along with past mentors & inspiring design leaders like Deepak Menon & Shekhar Badve.