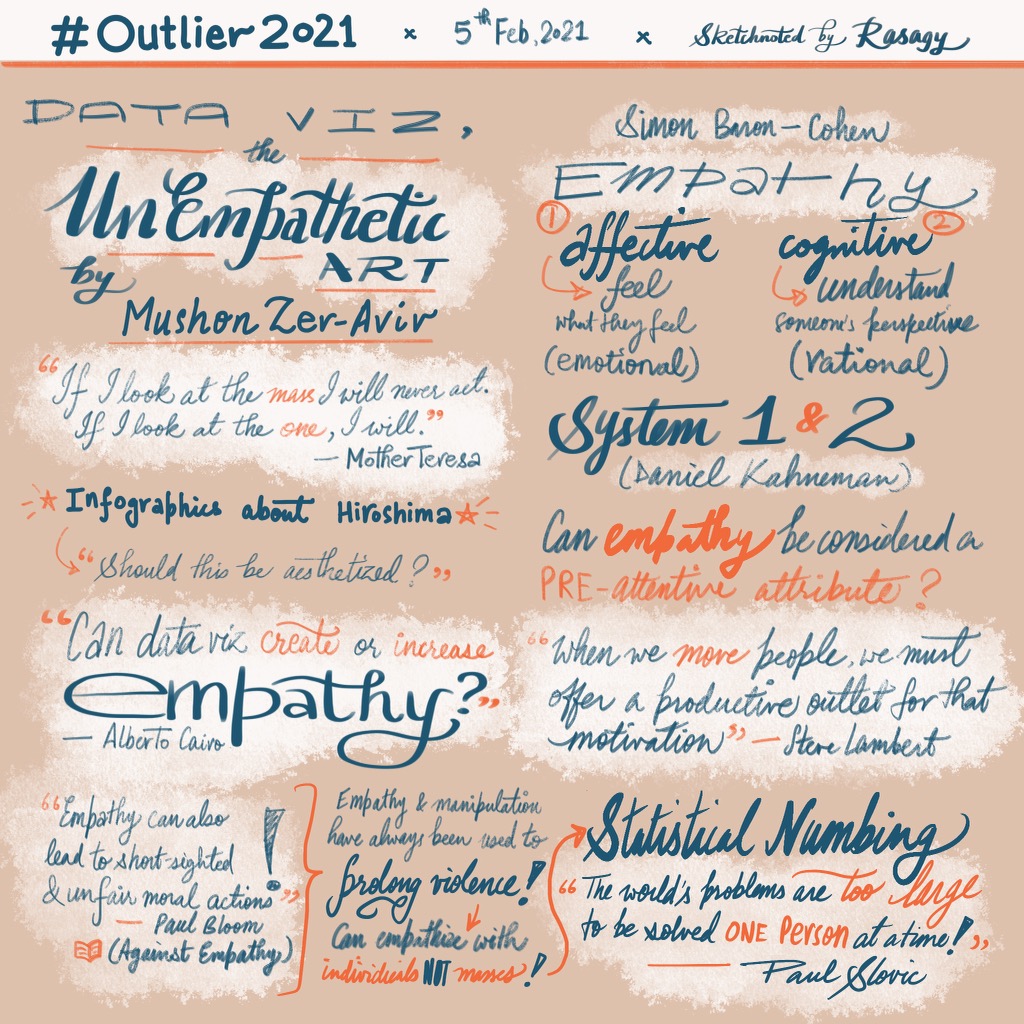 Mushon Zer-Aviv spoke at Outlier about how data viz is an un-empathetic art.
This was clearly one of the most thought-provoking talk, in which he questioned the role of data viz in building empathy, and the moral implications of this approach.
His talk was filled with amazing quotes, references & prompts to reflect upon.
"If I look at the mass, I will never act.
If I look at the one, I will."
— Mother Teresa
Mushon's talk burst my design bubble — obsessed with empathy. Understanding how empathy contributes to violence (!) and reduces our ability to see the bigger picture was an eye-opener.
I look forward to seeing guidelines on when not to leverage it in viz.
You can watch a video of the talk on Youtube:
You can read more in this article summarizing his thoughts, and hear him talk about it in this PolicyViz podcast episode.